We will make any metal or plastic component part to your drawings and specifications. It doesn't matter if it is a small prototype run or very large production quantities, we have vast manufacturing capabilities with significant capacity to make your parts quickly, competitively and will guarantee complete satisfaction.
We specialized in Castings, Cold-Heading, Electrical Hardware, Four-Slide Components, Full Service Machining, Injection Molding of ABS, CPVC and Assorted Plastics, Mechanical Fasteners, Metal Fabrication, Forming and Stamping, Springs, Strip and Wire Formed Components.  In addition, we will provide you with engineering and product development assistance to help bring your new concepts and ideas to market. 
Industries We Serve; Components, Parts and Services We Provide – CLICK HERE

Aircraft Component Parts and Supplies
Automotive Component Parts Fasteners and Supplies
Biotech Machined Components Parts and Fasteners
Construction Fasteners, Supplies and Tools
Defense & Military Fasteners, Hardware and Machined Component Parts
Electrical Connectors, Insulators, Lugs, Terminal Blocks, Assorted Supplies
Electronic Component Parts and Supplies
Firearms Machined Components Parts and Fasteners
Food & Beverage Fasteners, Machined Component Parts, Fasteners and Supplies
Medical Machined Components Parts, Fasteners and Supplies
Oil Field and Energy Components Parts and Fasteners and Supplies
Water Filtration and Distribution Injection Molding, Machined Components, Fasteners and Supplies
Please Click On the Individual Product lines listed below to examine our vast manufacturing capabilities and determine if our offerings match your requirements. From product development to the delivery of your completed order, we can handle all your manufacturing requirements. Give us a try and LET US EARN YOUR BUSINESS!
PRODUCT OFFERINGS
 
CASTINGS, INVESTMENT CAST METALS

 
COLD-HEADING, COLD-FORMING  ELECTRICAL COMPONENTS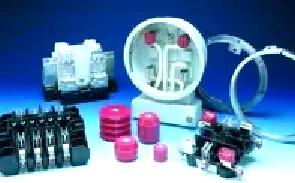 FASTENERS – MECHANICAL

FOUR-SLIDE COMPONENTS
 
INJECTION MOLDING – ABS – CPVC – PLASTIC
 
MACHINING – AUTOMATIC SCREW MACHINING, CNC, SWISS
 
METAL FABRICATING

SPRINGS – COMPRESSION, EXTENSION, TORSION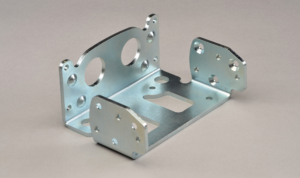 STAMPING – METAL
PLEASE CALL US FOR QUESTIONS OR A QUOTE: (916) 202-1104 TOLL FREE FAX LINE: (866) 265-0011   or  Email Us
Thank you for visiting Saras & Associates. We look forward to working with you.